Concrete, the foundation of architecture
PRELCO S.A. Prefabricated Building Elements
Based in Geneva for over 40 years, we specialize in the design and fabrication of precast concrete elements custom tailored to suit each project.
Our technical expertise, design sense, mastery of form and and surface, as well as our knowledge of materiality and color gives us an unmatched ability to achieve a remarkable variety of prefabricated element types. From facades to balconies to stairs, we can meet a range of precasting requirements.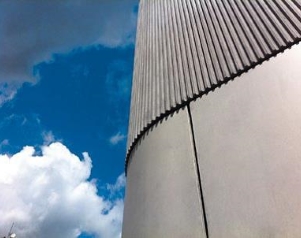 We operate in most sectors
Our experience includes social and residential housing, corporate headquarters, offices, banks, schools, nursing homes, hotels, industrial buildings, bridges, and civil engineering.
Specializing in prefabricated facades, we are one of the few companies capable of manufacturing expandable thickness panels with separate outer layers; a process which provides a cutting edge technical and aesthetic response to the demands of high quality housing.
Load, insulate and pour the surface layer
In one operation, we can pour the load bearing layer, insulate, and pour the surface layer – the exterior concrete that protects the insulation, and gives each project its architectural identity. Surface treatments include natural grey rough or smooth, smooth, sandblasted, etched, deactivated, polished, hammered, or covered with natural stones or ceramic coatings.
This plethora of options makes each of our projects truly memorable, and our dedication, service and abilities not only saves time and money, but allows for a beautiful and durable solution at an affordable price!